Leading Home Painting Company
Emerald Painting & Carpentry is a leading home painting company that is dedicated to achieving superior results in the greater Washington D.C. area.
---
We provide new home painting services and have extensive experience working on older and historic homes to restore them to their original beauty. We also offer plaster repair, drywall repair and other building restoration services. Contact us with any questions or to schedule a free consultation using our contact page.
What to Expect
Quick and Proper Restoration
Because older homes are more susceptible to damage caused by weather, they require quick and proper restoration. At Emerald Painting & Carpentry, our professional house painters will efficiently work to restore your home's exterior using only the finest quality products and craftsmanship.
The Emerald line by Sherwin Williams is our preferred paint of choice and we apply it only after intensive prep work has been completed, ensuring a job that meets or exceeds expectations every time.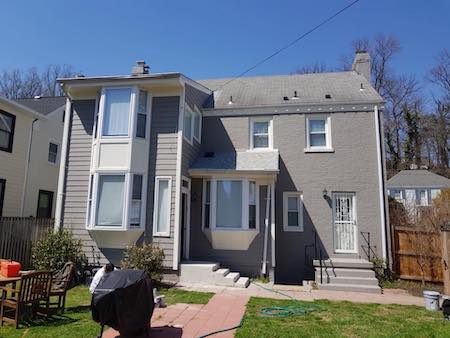 Have Questions?
If you have any questions regarding our signature services or the premium, industry-leading products we use, please contact our professional team today.
Call Now!