Professional Painting Contractor
Emerald Painting & Carpentry is a professional painting contractor dedicated to serving homeowners, residential property owners, and commercial clients across the Washington D.C. metropolitan area.
---
Our team specializes in the interior painting of new and historic homes, along with a variety of related restoration services. To see interior restoration projects completed by the Emerald Painting & Carpentry team, please visit our portfolio page.
Why Choose Us?
Historical Home Painting Specialists
At Emerald Painting & Carpentry, we know the inside of a home can deteriorate just as fast as the outside. This is especially true with older or historical homes, something that our team specializes in.
We have extensive experience painting century old homes, and our fine craftsmanship and work ethic will ensure your historic home restoration is completed under the highest of standards.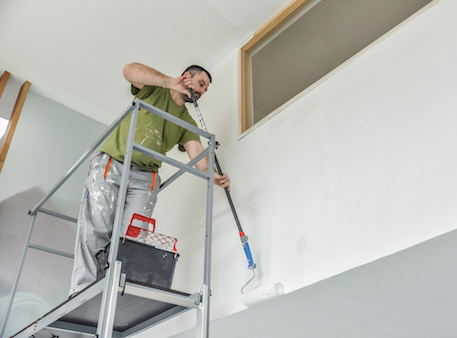 Have Questions?
If you have any questions regarding our signature services or the premium, industry-leading products we use, please contact our professional team today.
Call Now!