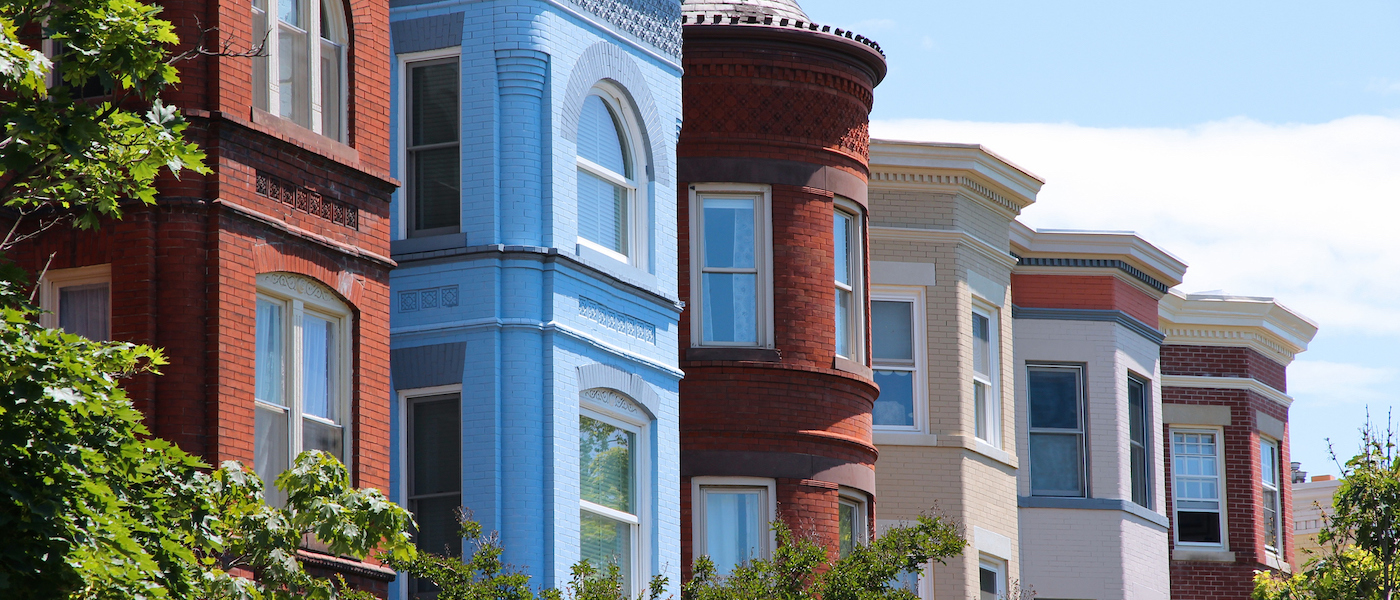 "
I recently hired Emerald Painting to paint all of the windows (39 windows total plus 2 doors) on my Capitol Hill home. They did a perfect job. The owner, Roland Pratt, knows his paint products and made excellent recommendations on what to use to repair and paint my 100 year old aging window frames.
Due to the height of my house they had to rent a bucket lift to reach the top windows and trim. Roland coordinated the arrival and use of the bucket lift and even had guys on staff that knew how to use it! As a homeowner, there was nothing for me to worry about as he was on the job every day and made sure everything went smoothly.
I would without hesitation use Emerald Painting again for any job big or small.
"
"
Another ringing endorsement for Roland and Emerald Painters… and not just 'cuz his Irish brogue captured this Irish lass (yes, I still consider myself a lass for those of you who know I've far exceeded that age!) Great work, fair price, great service.
"
"
Hello fellow MOTHS and DOTHS,
We just had the entire interior of our house painted by Roland Pratt and his crew at Emerald Painting, after another MOTH highly recommended him.
I can't say enough good things about his services – and considering that I have never been 100 percent happy with any contractor I've worked with, that is saying a lot. (My husband even bought him and the crew beer on a regular basis because of my total lack of bitching).
Roland, who hails from Ireland, removed wallpaper, repaired plaster and painted all walls, trims and ceilings in our house in 2 weeks. He shuffled others jobs because of the time crunch for our move in. And today he is back to do some touch ups _ free of charge _ after the move in, no questions asked. He gives advice you don't get from other contractors – like what finish works best in what rooms with kids. He also tolerated me trying 11 – yes 11 – different reds in the dining room before I decided on the final color.
Not only that, but he removed all the brass hardware in our home that was painted over – removed paint and polished it, which was above and beyond the services in our bid.
His bid was also better than the 4 other painters we had give us estimates, and he stuck to it.
So, if you are looking for someone to paint inside or out, call Roland. I told him we get first dibs!
"
"
We recently had a fantastic experience with Emerald Painters. Discovered via MoTH (of course) Roland and his crew painted several rooms in our new house. They use the best paint, applied several coats, are fair, honest, meticulous, and tidy. And they finished on time, which was important since we were trying to squeeze in the paint job before moving day. You can contact Roland Pratt at 202-361-4475.
"
Have Questions?
If you have any questions regarding our signature services or the premium, industry-leading products we use, please contact our professional team today.
Call Now!